Charging Stand
Desk Charger
Enjoy a stylish, 2-in-1 charging experience for your iPhone 12 or 13 and AirPods. Our wireless charging stand offers a unique dual-zone charging experience, allowing you to charge your iPhone and AirPods wirelessly from one device.
Show more
Show less
Shipping & Return

Europe: 2-3 working days

Rest of the world: 3-4 working days

We offer a 30 day returns policy if you are not happy with your order for whatever reason.
Free Shipping
30 Days Return
Klarna Pay Afterwards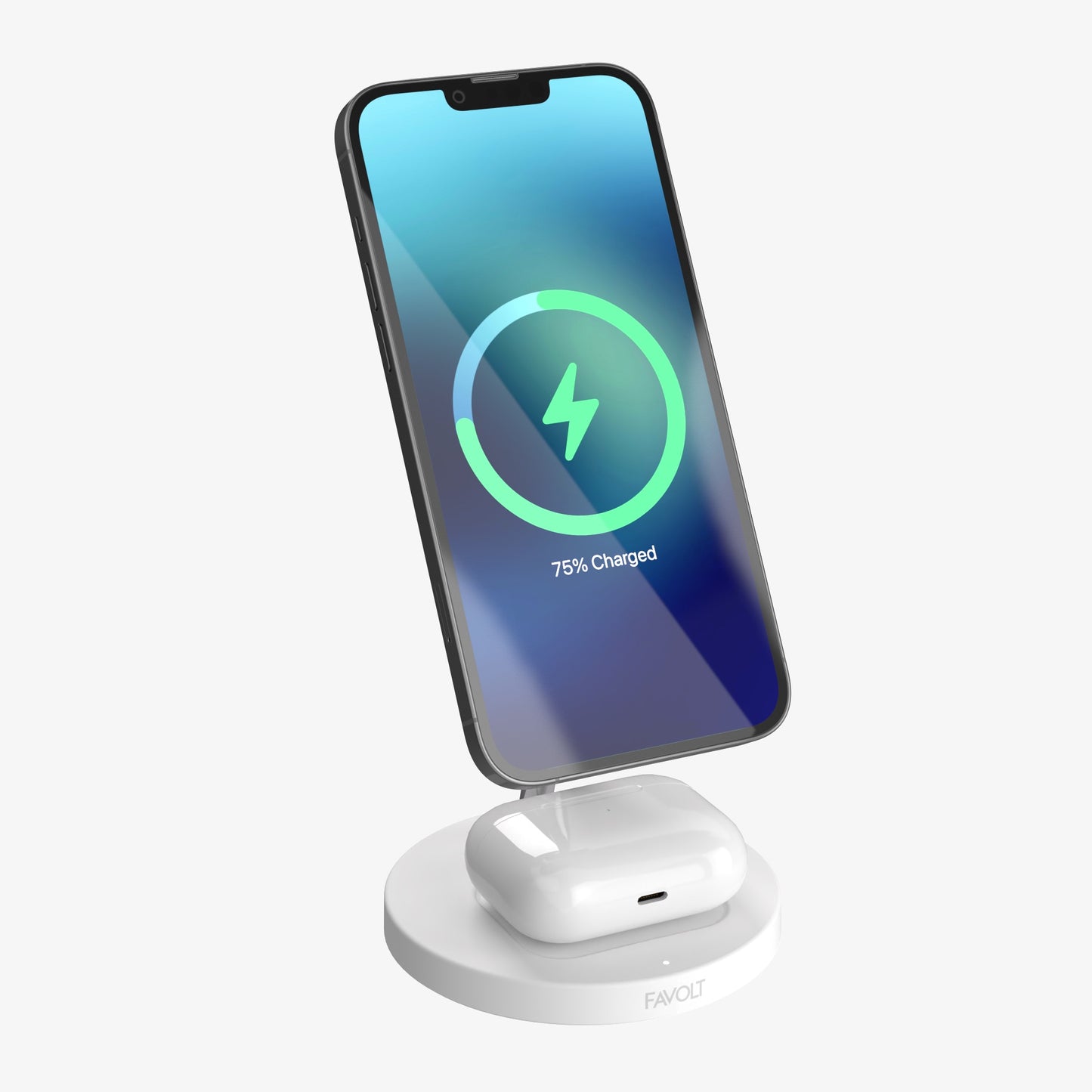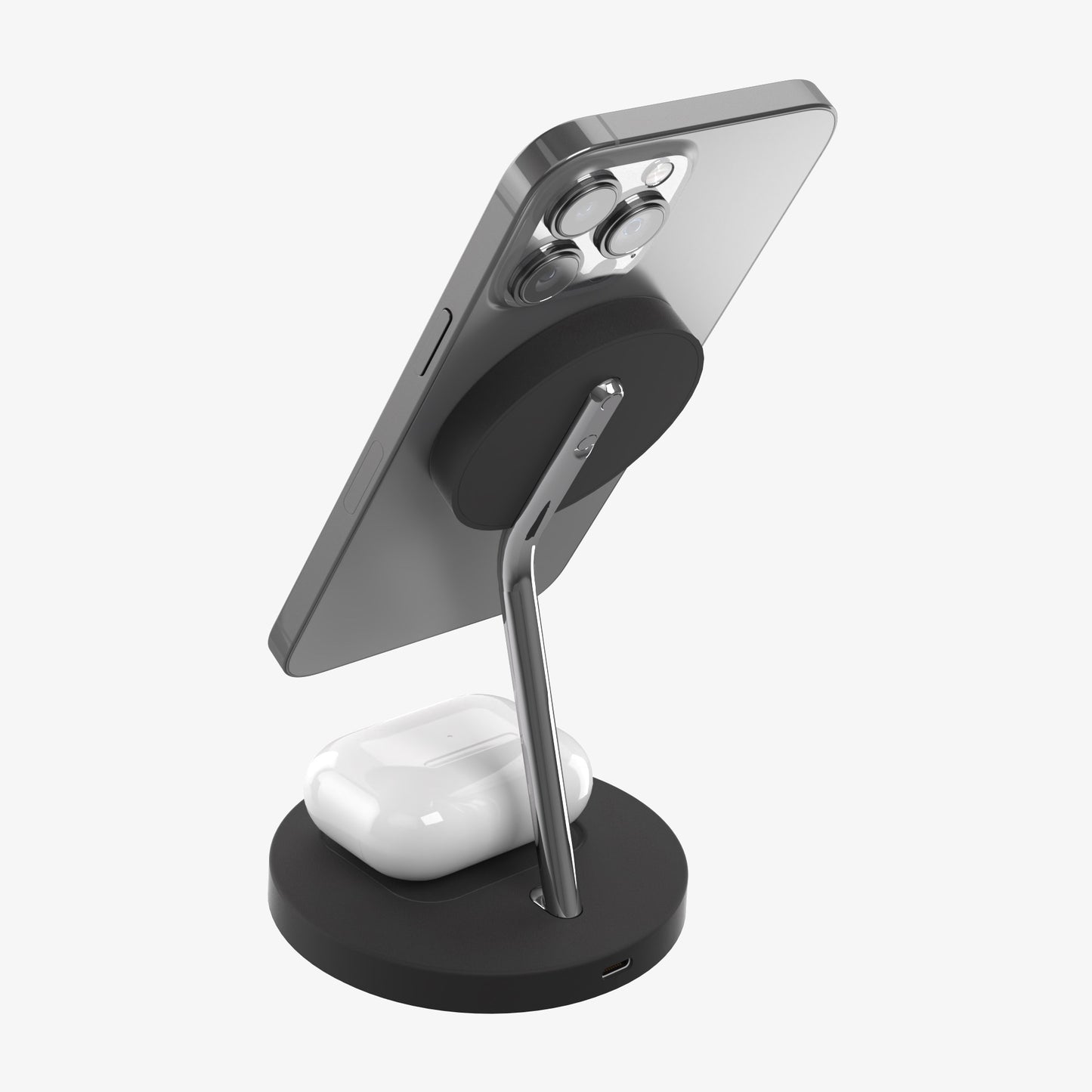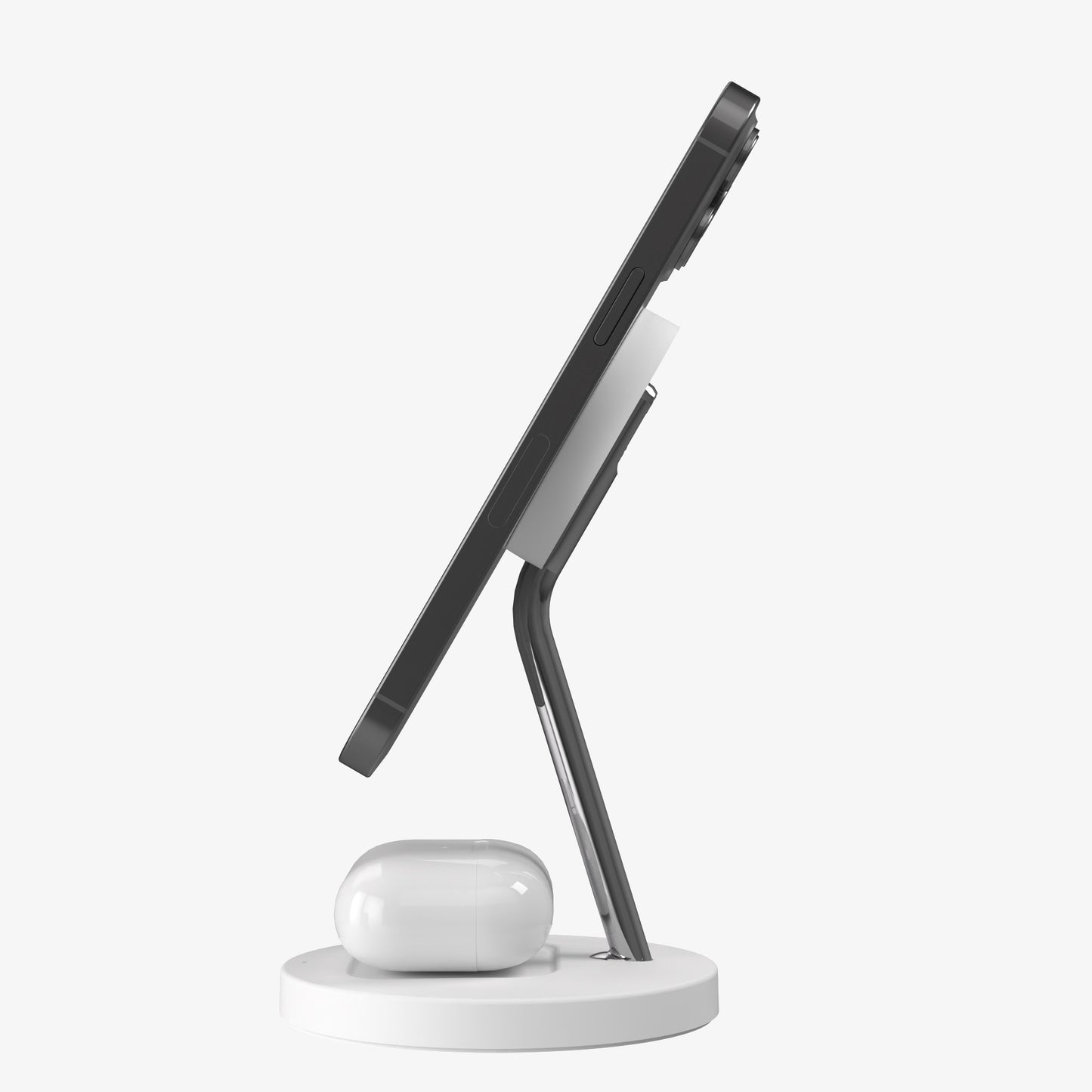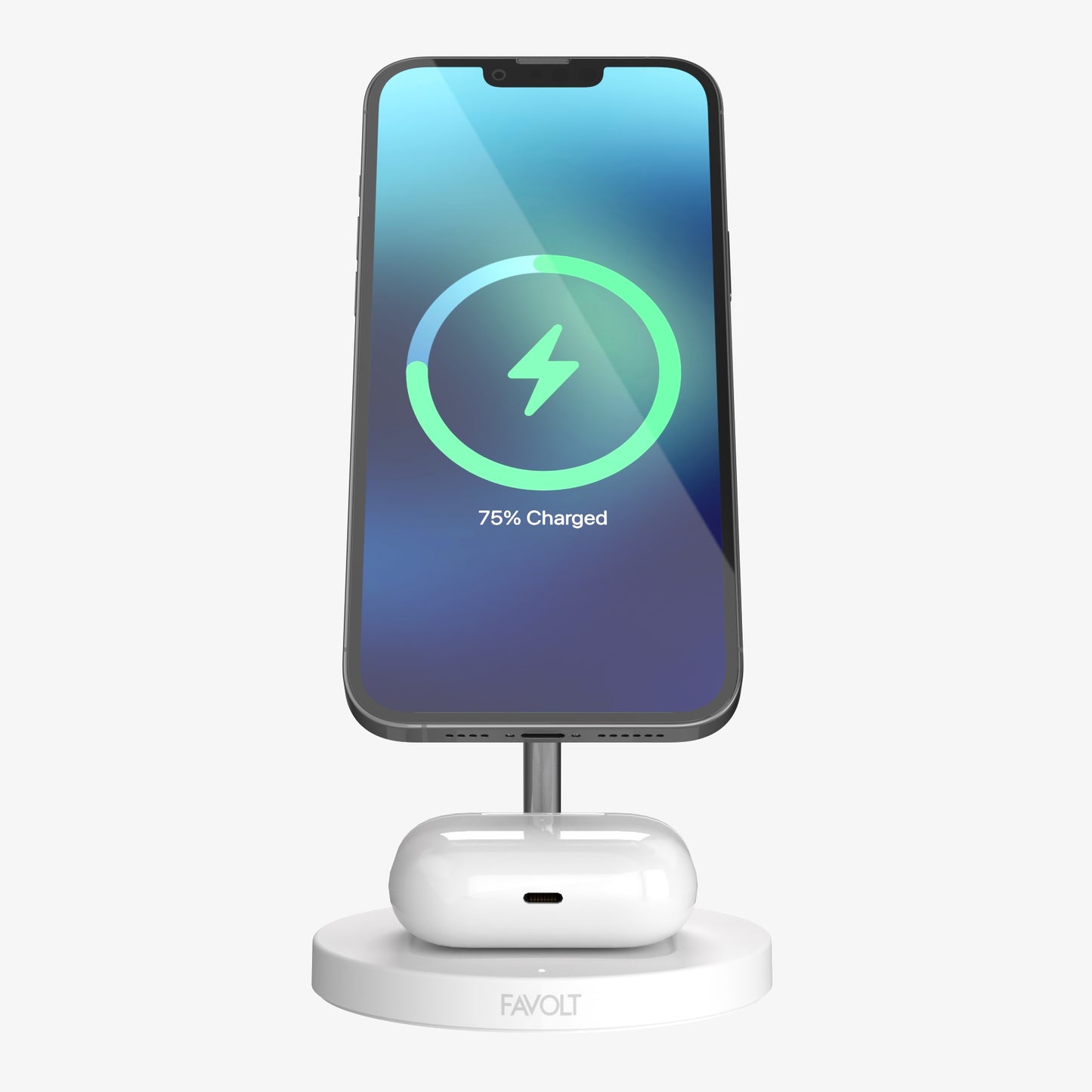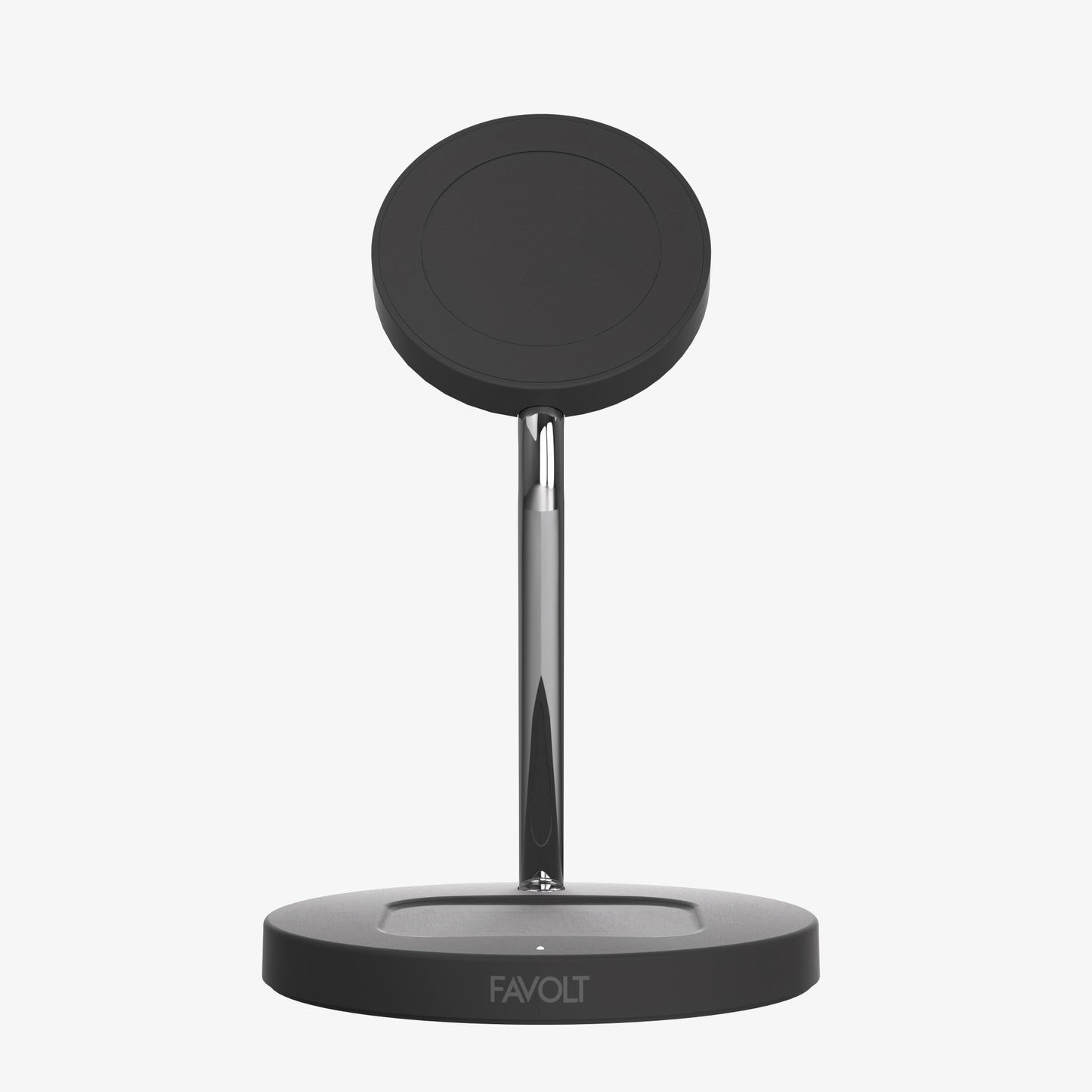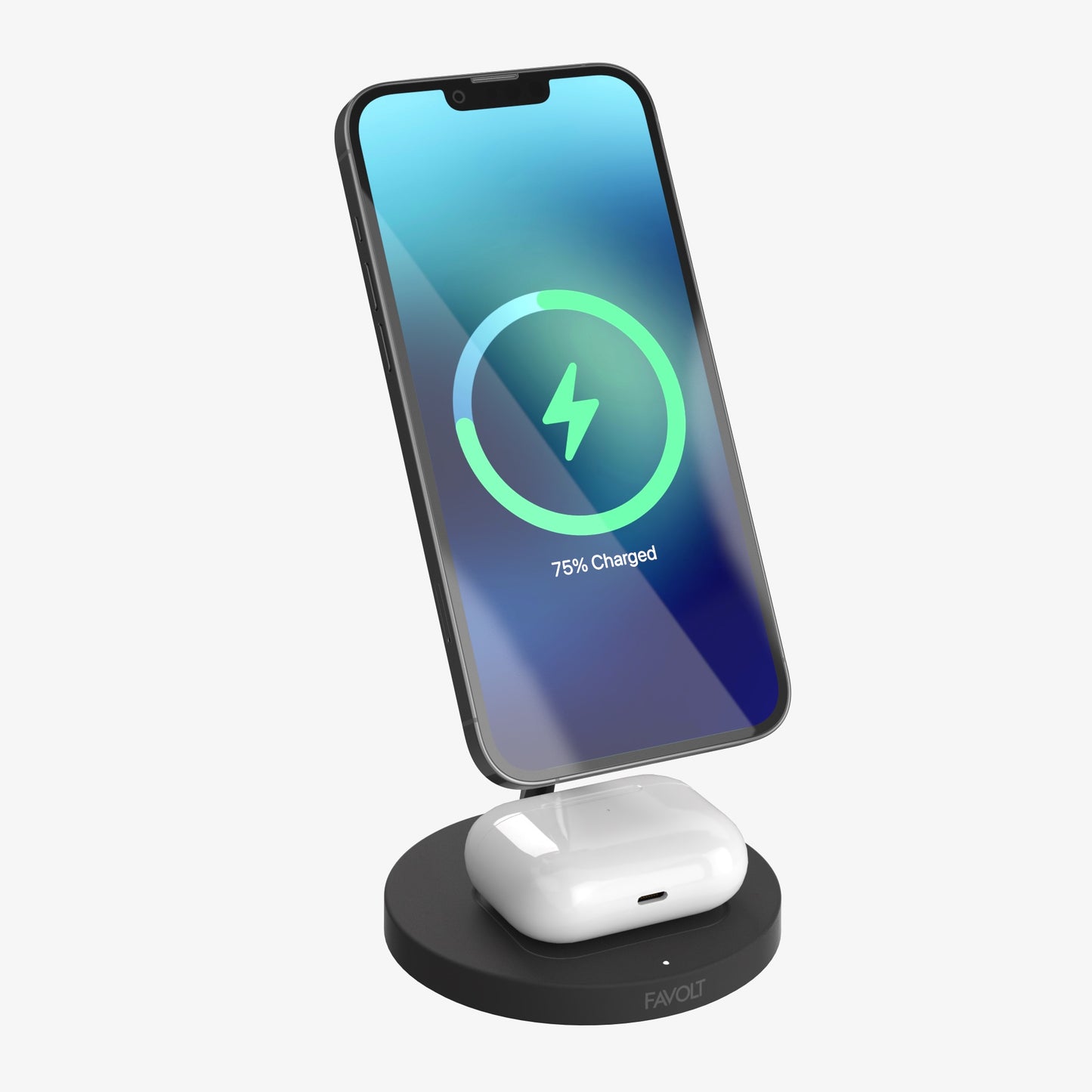 Two is better than one
Charge your iPhone & Airpods safely and quickly. With up to 15W of power, you can give your device a boost of energy while you get ready in the morning or when you need to get out of the house in a hurry.
Versatile charging
Your iPhone is held upright while charging, so you can easily view the screen in either portrait or landscape mode. Watch notifications, videos, scroll through social media, all while charging.
Magnetic alignment
MagSafe technology allows for seamless iPhone alignment and fast wireless charging. A powerful magnetic connection keeps your iPhone securely in place, even when it vibrates non-stop in a group chat.
Easy to charge
The Charging Stand can be used straight out of the box. Set up in seconds and your devices are charging immediately.
Includes an LED light so you know when your devices are charging and non-slip underside to prevent the Charging Stand from slipping.