USB-C Lightning Cable
1.5m | Rugged Cable
Designed to be fast, USB-C to Lightning cable is the fastest possible way to charge your iPhone. Reinforced with a braided nylon exterior and strong connectors with aluminium housings, the cable is designed to be your go to cable for everyday charging. 
Show more
Show less
Shipping & Return

Europe: 4-5 working days

Rest of the world: 5-7 working days

We offer a 30 day returns policy if you are not happy with your order for whatever reason.
Free Shipping Over €79
30 Days Return
2 Year Warranty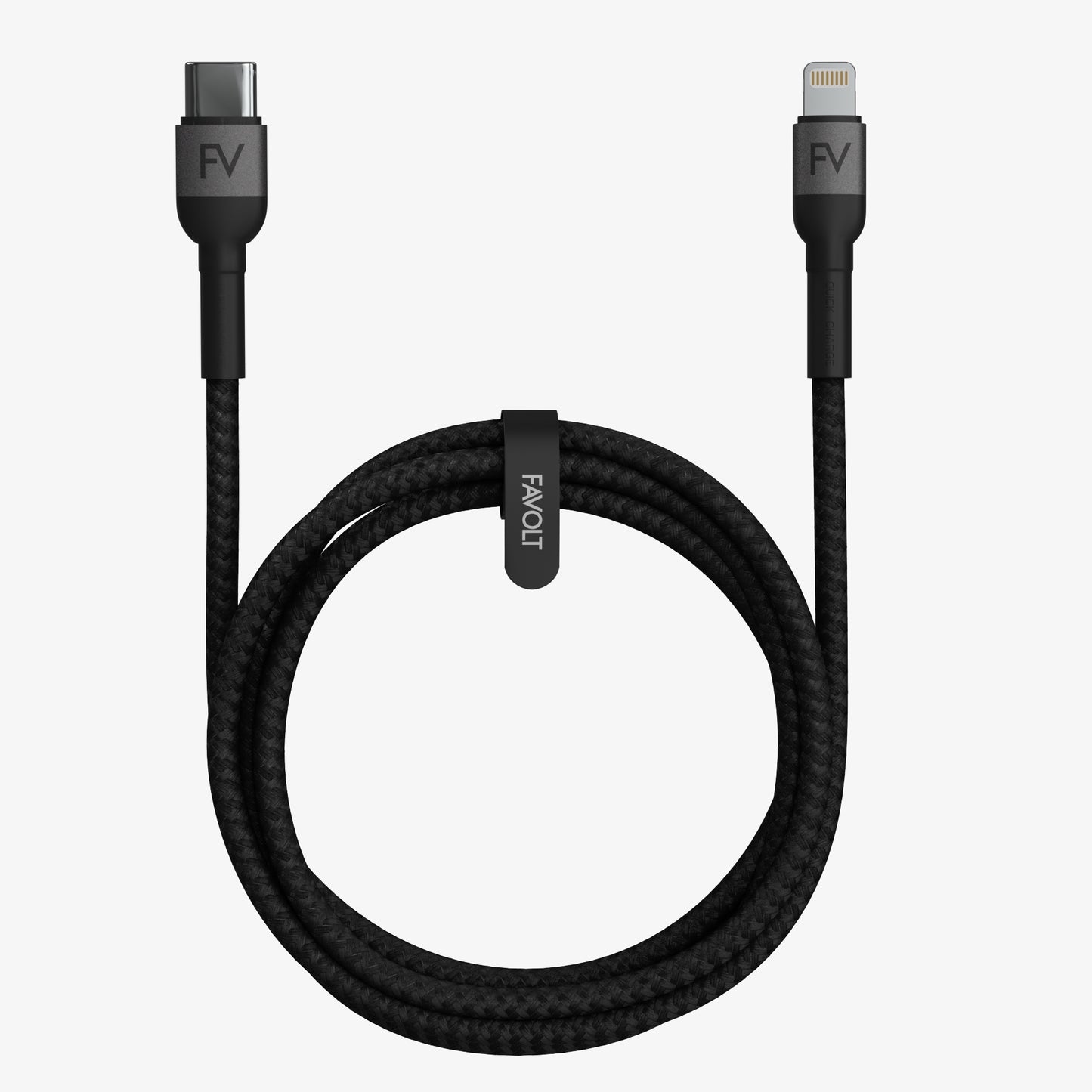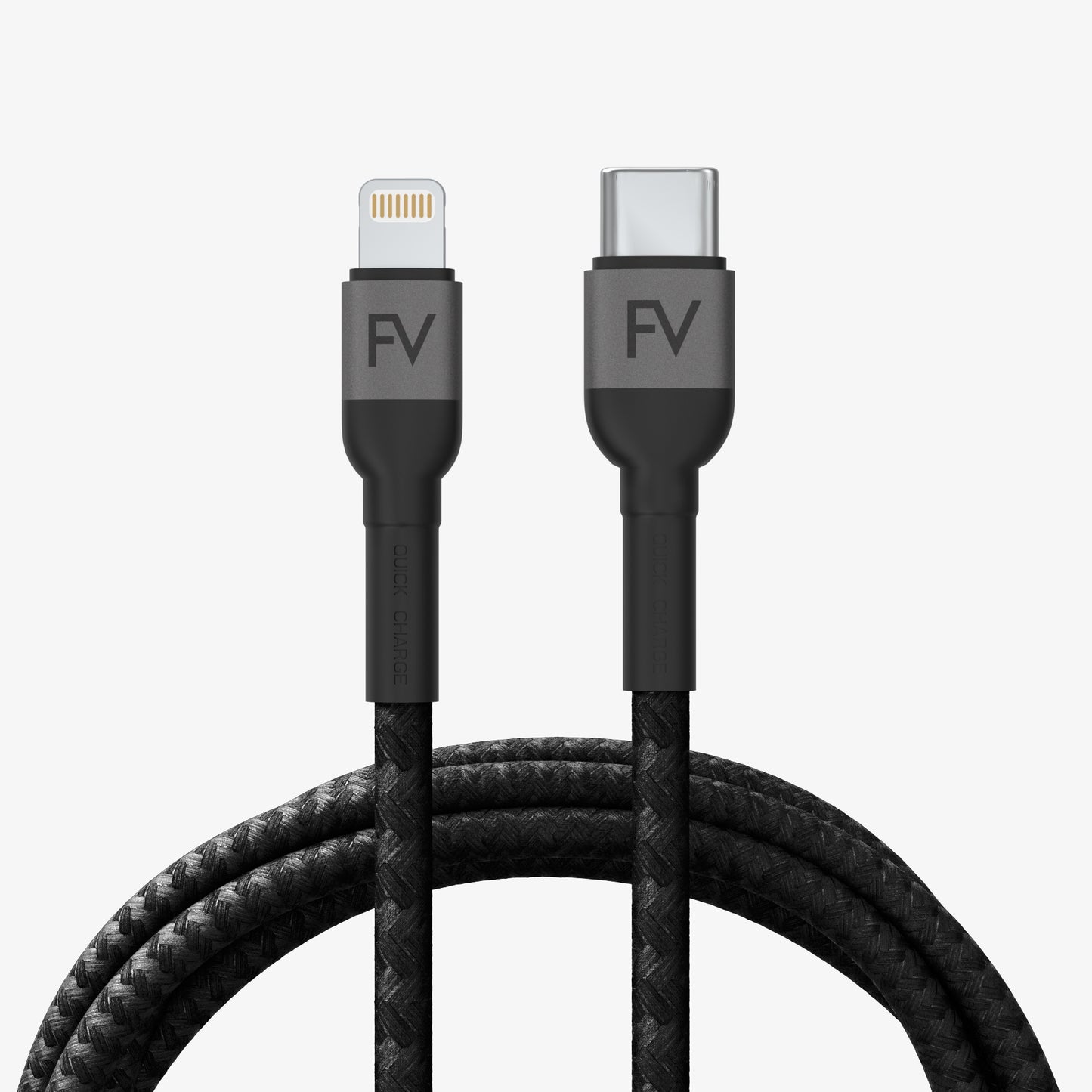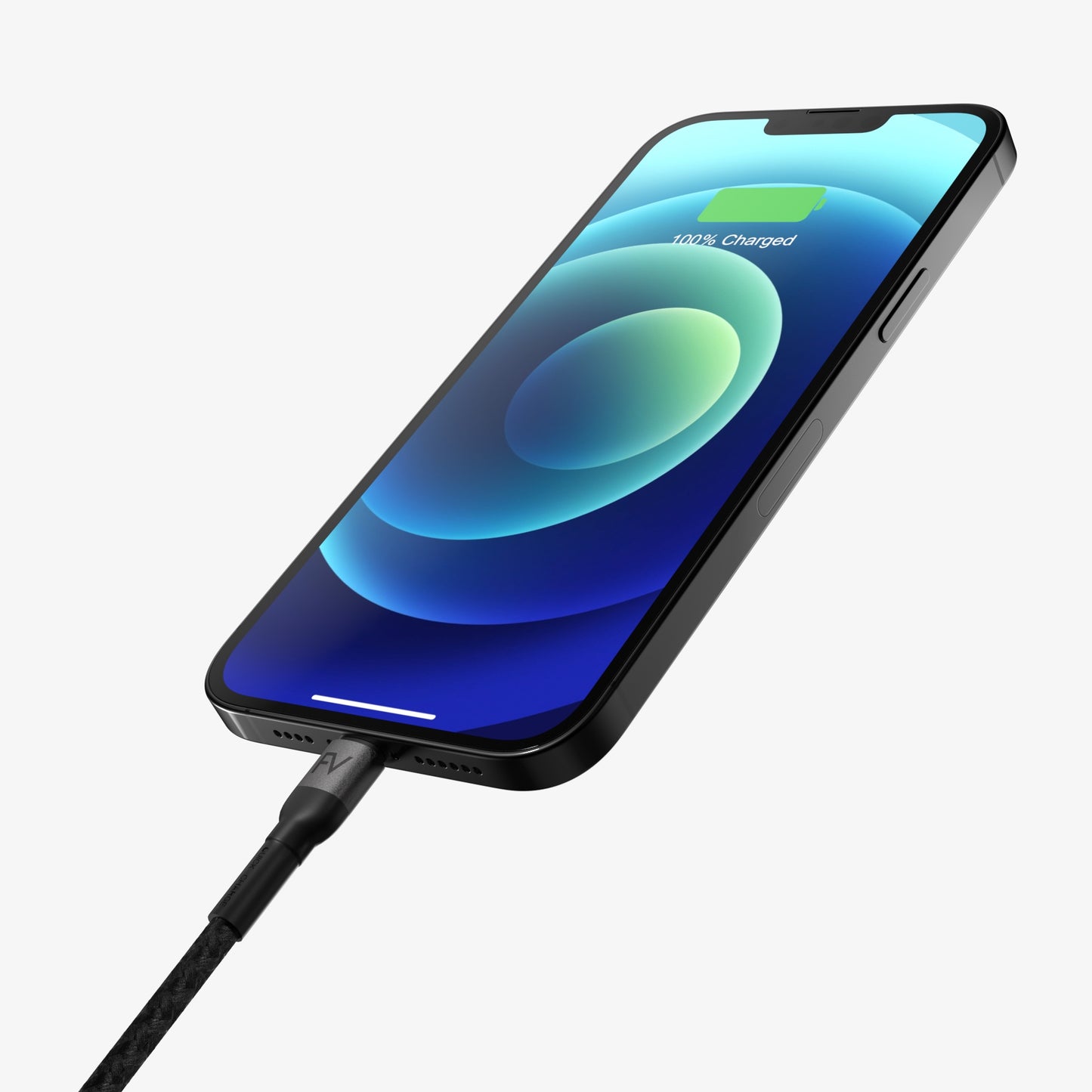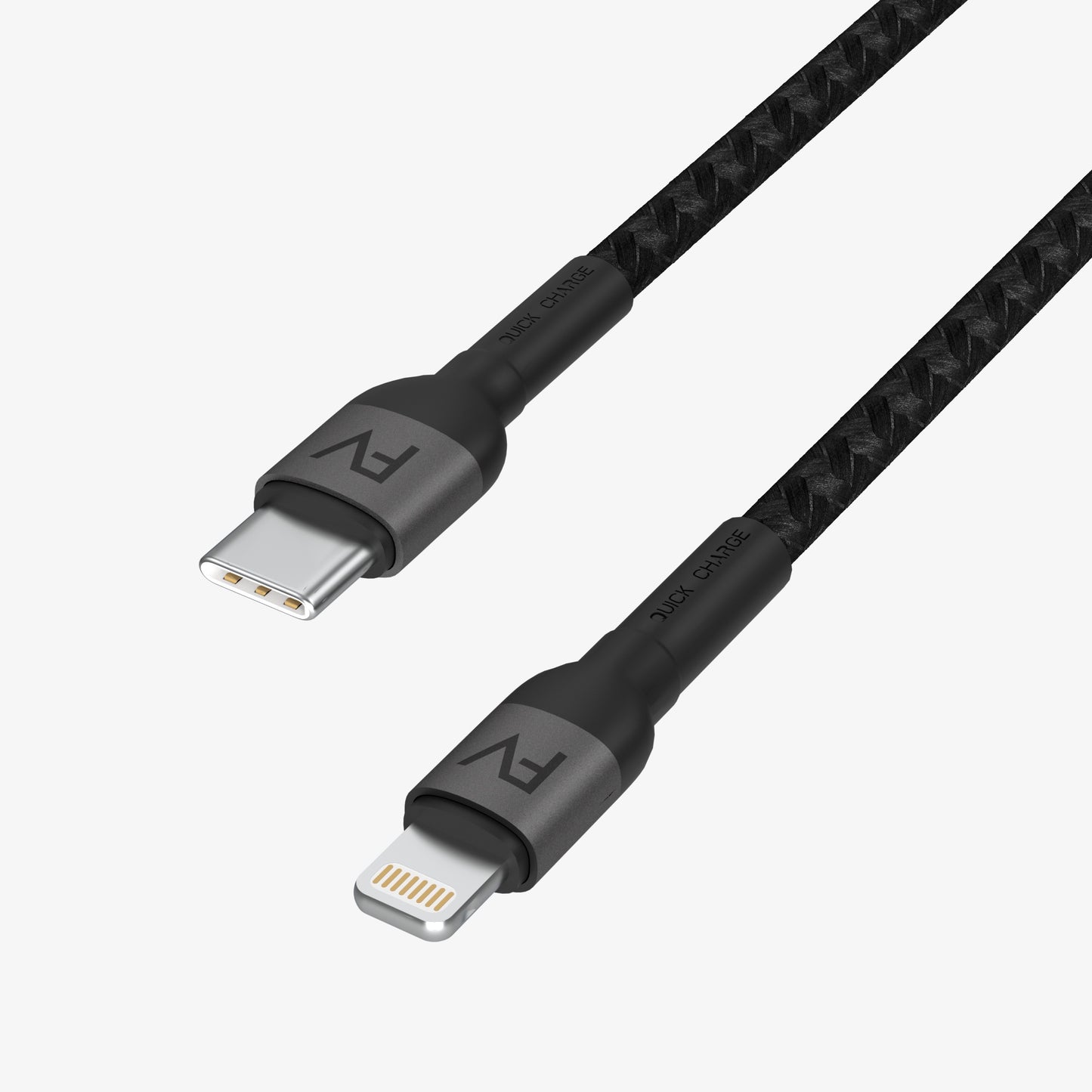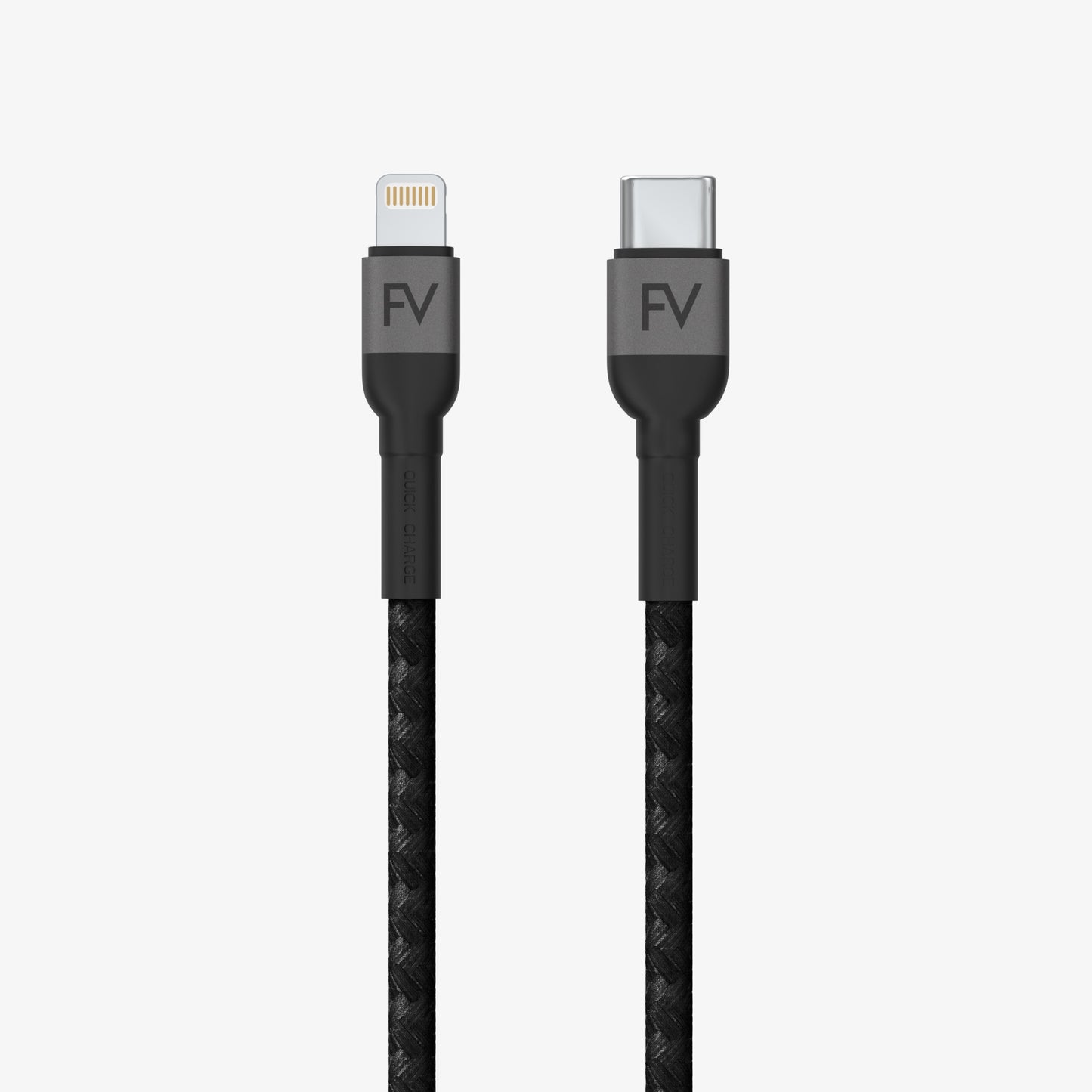 20W Fast Charge
The fastest way to charge your iPhone. Go from 0 to 50% in just 30 minutes, only possible with USB-C to Lightning. The Cable supports Fast Charging, so don't worry about any limitations on your charging speed.
Premium Nylon Cable
The cable is sheathed in a durable woven nylon exterior. This high-quality braid keeps your cable thin and flexible and resistant to daily wear and tear. We've also overengineered the cable's tensile strength, which is where most cables fail.
Durable Aluminum Housing
Built with a robust aluminium outer shell, each charging connector is designed to last and is supported by our 2-year warranty.
Cable tie
We've designed a robust cable tie for compact cable management, so your cable doesn't get tangled up on the go. Handy for wrapping your cable or packing up unused cable lengths while charging.